Archive for the 'Pay Per View Marketing' Category
By Gauher On June 10, 2012
31 Comments
Tweet
Yesterday I started testing a new CPA campaign by sending pay per view (PPV) traffic from Trafficvance.  One of the most powerful features of bidding on domain targets is that you can match your offers with the most relevant audience.
Generally when promoting a CPA offer, I will immediately start bidding on competitor domains since this is the most targeted traffic that you can possibly get.
Take a look below at the results of a campaign I started testing with just yesterday.

You can see that the total ad spend for this single domain target was $2.94, which managed to get 197 impressions for an average bid price of $0.0149 per impression.
Below are the results of the revenue that was generated from this $2.94 ad spend.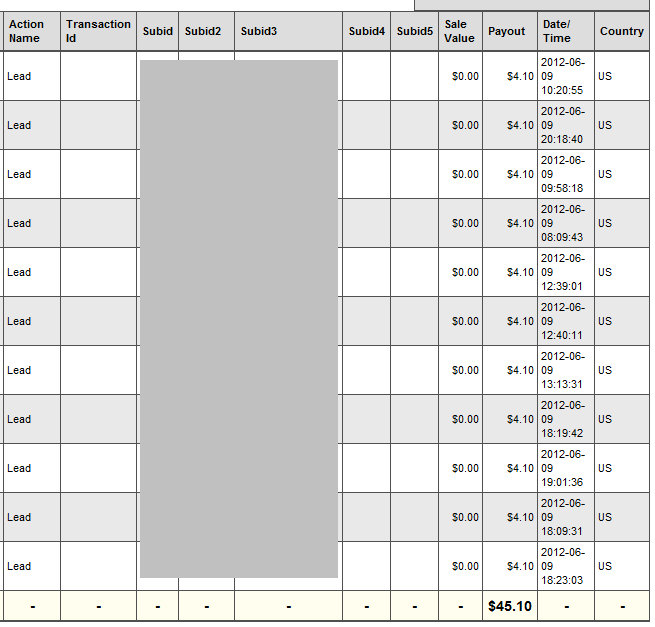 The daily revenue was a whopping $45.10
Click here to continue reading