Over the last decade I have spent millions of dollars on paid advertising such as PPC and PPV, but I never spent that much when it came to display advertising.
I was always reluctant to get involved in media buying although I had a lot of affiliate managers and friends telling me that it was huge and massively profitable back in 2010.
The first thing that came to my mind was why all of the hoopla about media buying in 2010 since this is the oldest form of advertising online?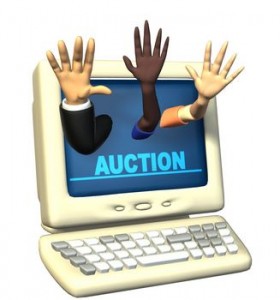 I mean that first form of advertising was banner ads and back in 1995, Yahoo was charging as much as $30 per thousands impressions for 468 x 60 banners.
I challenged any one of my affiliate managers to show me one affiliate who was massively successful with media buying without running fake blogs or fake articles.
These same people who were encouraging me to get into media buying suddenly went quiet.
Nada. Ziltch. Zippo. Not a word.
So all of a sudden media buying become a hot topic because it was easily scalable and tons of affiliates were making money by basically cheating consumers with fake blogs and articles.
That was until the FTC came in and started suing affiliate networks and affiliates.
Now don't get me wrong, I am sure there were affiliates cashing in with legitimate display campaigns at the time, but they were the minority.
I didn't think twice about media buying until a good friend of mine told me that he was making great money buying display ads to advertise his ebook product on Clickbank.
I found this very intriguing because it was a legitimate product being promoted via banners ads without any cheap tricks or shenanigans.
This is what started my interest in media buying the last few years and since then I have had many success and failures with media buying.
The most common myth is that you need thousands of dollars to get started, but that has changed a lot and there are networks that allow you to get started for as little as $10 such as BuySellAds.com.
Real-Time Bidding (RTB)
Real-time bidding using a media buying platform like Sitescout.com allows you to buy a bucket of 1,000 impressions at a dynamic bid price.
This allows you as a media buyer to basically buy impressions in real-time at your set price allowing you to value each individual traffic source.
Sitescout.com is an easy-to-use, web-based RTB platform that allows you to create and manage banner and mobile ad campaigns in real time.
Sitescout works as a middleman between dozens of premier ad networks and let's you tap into hundreds of millions of available daily impressions.
I was surprised to learn that Sitescout headquarters were only a 25 minute drive from my house so I went down and met some of the co-founders who explained to me how the technology works.
Since then I have run some sample campaigns and attended some of their live events.  Below is a photo of the founder and CEO of Sitescout, Paul Mokbel on my left and the director of marketing, Ratko Vidakovic on my right.
If you are looking to test out media buying without having to commit thousands of dollars, yet still have access to a huge inventory of display advertising, Sitescout.com is a good place to start.
Comments?
Gauher Chaudhry