I consider myself to be a serial entrepreneur and whenever I see a great opportunity to build a business, I go for it.
About 18 months ago, I decided to dive into the health supplements business with two other partners. The reason being is that this is a growing market with a lot of substance to it.
We were able to rocket pass the million dollar mark in sales in our first year and it's one the fastest growing online opportunities available to anyone online.
And here's what just some of the trends show us…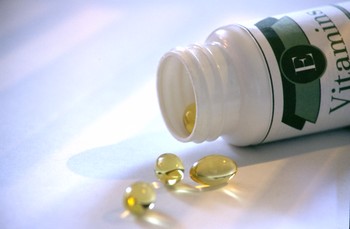 Nutritional supplements have grown from $32 billion in sales in 2012 and are expected to almost double all the way to $60 billion per year by 2021.
Now you may wonder why a nutritional supplements opportunity has caught my interest since we have all known about the natural health field for years.
And that is a great question I want to answer here.
This alone told me to start getting involved. And with ecommerce sales growing at a 20% compounded annual growth rate, it helps us understand how lucrative this market continues to become.
Now let me show you where the pulse of the market is being driven from; 76 million baby boomers who hold 50% or more of the whole USA disposable income.
This market is hungry for solutions to help them through their golden years.
They are buying hundreds of nutritional products every day so they can look and feel younger, improve their skin, lose weight, live heathier and longer as well as pain free.
The list goes on.
This demographic is extremely concerned about the massive costs related to keeping up with their health costs and are looking for healthy alternatives to staying well but with a good quality of life.  This uncertainty of maintaining a good quality of health is what drives the market and is an on-going self-replenishing, evergreen market.
From:
– Weight Loss
– Heart Health
– Cognitive Health
– Joint Health
– Energy
– Digestive Health
– Sports Nutrition
– Immunity
– Protein
And many more as this is only the tip of the iceberg.
Each area of these health solutions can be segmented into various demographics of the market population which gives us numerous opportunities to find success in the nutritional supplement business.
Another point of view I have also noticed from being a traffic expert is this. In the various markets, this trend of buyers is easier to find now with all of the social media sites and outlets we have. We know where they dwell and have many ways to reach them.
This offers a perfect aim for any market you want to target with supplements.
It also sets the stage for building a sellable asset because once you are established, bigger nutritional companies may offer to buy your company. It happens all the time.
Now while you may not want sell your asset, it's always nice to know that you have a growing business that is accruing and building value along the way.
And here's one of the most rewarding aspects of owning a nutritional supplement ecommerce business. Your customers will continually reorder the same products over and over plus add new ones on to their monthly orders.
This not only tells you that they appreciate your products and services… but it's this built-in repeat business that can automate much of your income.  All that said, let me add one more very important observation to keep in mind that helps sustain a supplement business, long-term.
And that is, you do not have to reinvent new wheels or constantly seek out the newest, trendy here-today -gone-tomorrow products.  No, not in the supplement industry, because most of it is built on well-grounded, faithful product selections from the supplements they know, want and trust.
And all you have to do is give them what they are already looking for and you can have a thriving, nutritional, ecommerce business. One that can grow for years because the market is huge and growing so fast, there's room for new companies to sprout up.
Although we do not sell on the Amazon marketplace, there are hundreds of marketers selling health supplements through an Amazon Seller Central account. It is mind boggling how many health supplements are sold on Amazon every single day.
I hope this post gives you some ideas and insights.
If you want to see more information on the things I touched on and even beyond, then I highly recommend you watch these training videos from Buck Rizvi, who grew his supplement business to $10 million in just 18 months.
These videos will only be available for a limited time.
Comments?
Gauher Chaudhry