Last weekend, I held my sold-out Media Buying workshop in Toronto and it was a great success.  The attendees loved the content and everything ran on schedule without any hiccups.  Media buying is something that I now believe anyone who is looking for online traffic should invest in.  I am far from a media buying expert, so I had some of the most talented media buying experts fly in and teach their tactics and strategies on profitable media buying.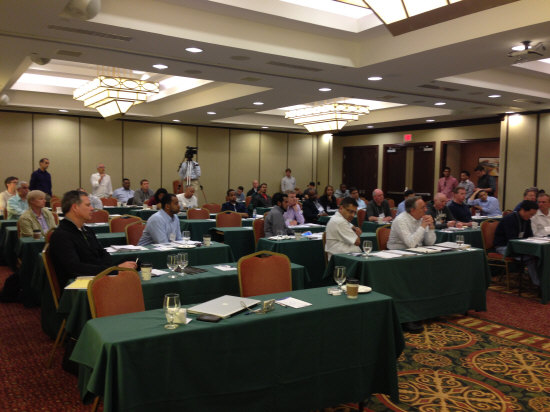 The attendees were taught all the ins and outs of media buying and some even commented to me that they could not sleep after Saturday's session.  So much brand new information for many of them to process on just the first day.
The amount of traffic that is available through media buying is absolutely mind-boggling.  For example, Sitescout delivers anywhere from 15-20 billion banner impressions per day and this is just remnant traffic!  This means that there are hundreds of billions of impressions available through media buying on a daily basis.
One of the speakers, Steve Gray, said it best when he referred to media buying as a mechanical process such as with any paid advertising. The secret ingredient to success in media buying is the marketing funnel that starts once a prospect clicks on your banner. Steve delivered stellar content over two presentations and really went into detail on how to work with ad networks and insertion orders.
I have to admit that for the longest time, I thought media buying was limited to big brands and people who had no issue promoting fake blogs and fake articles.  But it was smart marketers like Steve Grey who opened my eyes to the fact that you can make big money promoting real valuable products and services with media buys if you do it right.
He has literally built multi-million dollar businesses in various markets from only display banners in the past few years.
With the advent of real-time bidding networks such as Sitescout, EngageBDR and others, this changes the game for the little guy.  You can now get started with just a few hundreds dollars and start tapping into billions of impressions of targeted remnant traffic on any of these RTB networks.  Got an idea for a new product or service?  Test it with banner ads for as little as $0.05 CPM (every one thousands impression) and see what the response is.
Sunday was another stellar day with the big boys from Sitescout (Ratko and Matt) putting on technical presentations on how real-time bidding networks, retargeting and mobile media buying work.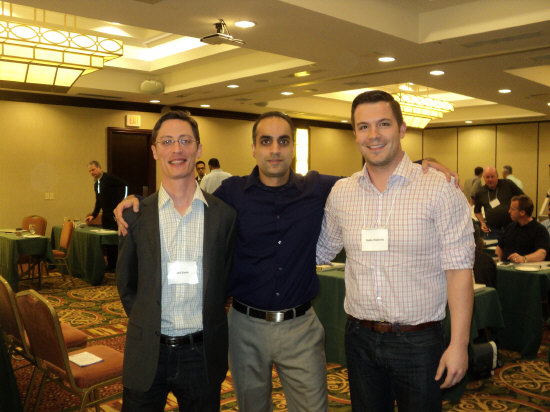 What really hit me was when Ratko spoke about the explosive growth of RTB traffic and how it is going to grow dramatically over the next few years. For instance, RTB advertising will double in 2015 and continue to be the fastest form of online advertising this decade.
I also had some fun with the attendees and showed them some of my failed media buying campaign attempts. But I also showed them some winning campaigns and with the knowledge gained from the workshop, I hope to scale those winning campaigns up.
I want to personally thank all the speakers, Mike Collela, Greg Davis, Stevy Gray, Matt Sauls and Ratko Vidakovic who shared this wisdom and intelligence this past weekend.
I also want to thank all the attendees who flew in from as far away as Hong Kong for making it a great interactive experience and providing great questions to the speakers.
Feel free to comment below. 😉
Gauher Chaudhry