A few months months ago my family decided to raise funds for my son's cancer hospital. I tapped into my marketing lists by asking my subscribers to purchase CPA Quantum, which was a course showing people how to get online traffic from a variety of different sources. I expected to raise $10,000 in a week, but my list responded fairly quick to this cause and we managed to raise the $10,000 in about eleven hours.
My five year old son Shaan, presented this check to the cancer hospital and we indicated that we wanted the funds to go towards gifts and items for the children who are still in the hospital for cancer treatment. Here are a few pictures from the check presentation.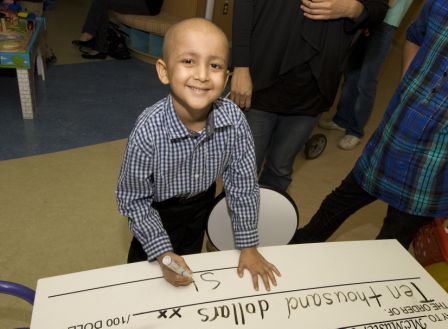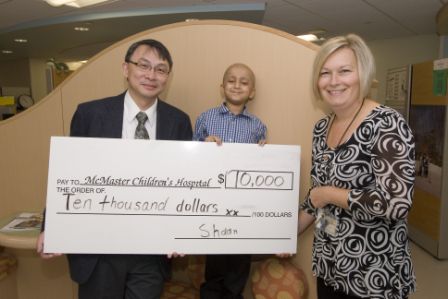 You can see in the above picture that Shaan is signing the check and then presenting to the Director of Pediatric Oncology and his clinic nurse.  As you can see, this was a lot of fun for Shaan.  The hospital was literally stunned when we told them that we raised the funds in just eleven hours. This is an example of the power of the Internet and what can be achieved in a short period of time.
One of the things that I learned from this fundraising experience is that we as marketers who have been blessed with success online should take a social responsibility and raise funds for noble causes.  I know that a lot of my friends are involved in fundraising (i.e. Amish Shah and Mike Koenigs with Just Like My Child Foundation) and I look forward to continuing to tap into my lists to help others around the world.
I sent an email to my list about a new marketing program that I will be starting at IMStealth.com and my primary purpose for starting this membership site is to raise funds every month for various causes. Stay tuned for more information about this new site in a few weeks.
Best wishes,
Gauher Chaudhry