I spend a lot of money buying traffic online and I have worked with dozens of companies online that sell traffic over the last decade.  So when I came across this article "The Six Companies Fueling an Online Ad Crisis: Suspect Traffic Vendors", you can bet that it piqued my curiousity.
In fact, this article was written just a little over a month ago from the writing of this blog post.
Take a few minutes to read the article and let me know what you think.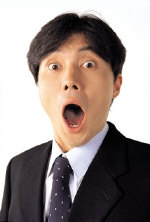 Don't be shocked.  There are hundreds of companies selling bogus traffic every single day.
Some of the fake bot traffic sold these days is so sophisticated that they can mimic real human traffic (i.e. fake a click or even fill in a short form), making it more difficult to figure out which visitors are real and which ones are not.
Here is my take on the six companies listed in the article.
AdOn Network: I have had an account with AdOn Network for the last 7-8 years and I can agree that over the years the quality of traffic has considerably declined.
In fact, they have so much bot traffic, you can easily blow through a lot of money if you don't know what traffic partners to block before you start an ad campaign.
To make matters worse, for some bizarre reason, a few months ago they stopped giving advertisers the ability to block poor performing partners.
Adknowledge: I am not to sure I agree with the article with regards to Adknowledge. I have had some decent results with some ad campaigns, but the key to making it work with Adknowledge is to have your conversion pixel placed on all your campaigns so your dedicated account manager can optimize your campaign for you.
Without placing their conversion pixel, it may be next to impossible to make their traffic profitable because they do have some suspect traffic partners.
eZanga: Horrible traffic results when I used them years ago and I have never gone back.
Jema Media: Just bought over 600+ clicks a few days ago for a little less than $10. Not a single conversions. I won't be using these guys again. I shouldt have thought twice when I saw them offering $0.004 pay per clicks. You are generally not going to get good quality traffic for less than a penny.
MGID: I have never used this source so I can't really comment.
BlueLink Marketing: I have never used this source so I can't really comment.
Now the reality is that a lot of these companies are just traffic aggregators and some of them are proactive in removing bad partners and crediting back advertiser accounts (i.e 7Search, Bid4Keywords), but ultimately you will get bogus publishers within these network sending bad traffic.  What frustrates me is when companies don't take action against these publishers or have sophisticated click fraud technology to weed these partners out.
So how do these companies stay in business?  It is a combination of new advertisers joining their platform and sophisticated marketers who can take advantage of this fake traffic (I am not going to get into that as it will open up an entirely different can of worms).
The reality is that although you may hate to pay premium prices for traffic on platforms like Google, Bing or Facebook, at least you can have comfort knowing that their traffic is real and can convert extremely well.
If any company is advertising premium traffic for a penny per click…. think twice.
What are your thoughts?  Can you share your experience with other suspect traffic sources?
Please comment below.
Gauher Chaudhry