I remember the first time I started getting involved with making money was when I was a teenager and purchased a book called the "Royal Road To Riches" by John Wright.  This was after seeing a compelling one page sales letter in a national magazine.
This was in the early 1990's and still a few years before the birth of the Internet.
I bought the book through blind sales copy (a sales letter that never reveals what the secret is but what it is not) and really didn't know what it was all about until I received it in the mail.  The sales copy was compelling because it was a secret on how to make $25,000 a month from the comfort of your own home.
When I received the book, I quickly devoured it in one sitting. The secret in the book was all about selling information by mail.  Now at first, I was little bit agitated and was sitting there thinking, "That's it? That is the secret I shelled out $12.95 for (I was a teenager back then so that was a fortune to me)? Selling information by mail?!"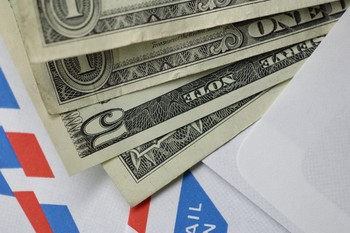 But now that I look back at that experience, it really had a profound effect on my life.  You see I did give it a try at selling information using direct mail but I didn't have much success.  It was also a lot of work having books printed, stored and then shipped.  Being in Canada didn't make it very cost effective to ship to the USA either.  Taking out ads in major national magazines was a pain and I would have to wait anywhere from 2-3 months before my ad would actually run.
But when the Internet came around, that really changed everything.  Not just for me, but for hundreds of thousands of people who sell information online now.
I could now sell information online in digital formats and take payments via credit card rather than having customers send me a check.
There are no printing costs involved and my customers now receive the information I sell instantly.
In fact, I have now sold millions of dollars online of just information in the form of ebooks, audio and video files.
One individual who has had enormous success selling information online is Eben Pagan who has sold over $100 million from the comfort of his own bedroom.
Eben found that people were looking for specialized information in the dating market and went out to create that information.
His dating information empire alone has grown to a $25-$30 million dollar business alone.
Eben has recently launched new information on how anybody can get involved in the "selling information" online business and how to do it successfully.
I highly recommend that you check out his free content while he is giving it away.
Click Here For The Free Videos And Reports
I must admit that 20 years after reading John Wright's $12.95 book, the information in that book did indeed lead me down the "Royal Road To Riches."
Best wishes,
Gauher Chaudhry