A few days ago I had the pleasure of interviewing both Jason Potash and Jason Katzenback on their best methods of building free traffic as part of my series of "Free Traffic Intensive" webinars.
They shared with me their methods of driving insane amounts of free traffic to their own products and services using the power of RSS feeds, web 2.0 properties and bookmarking sites.
I have placed a replay to the entire webinar below and you can watch it by simply clicking on the graphic link below.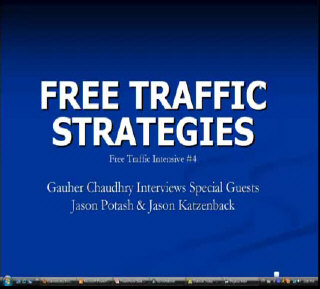 I encourage you to leave you comments with regards to this webinar below.
As of the publishing of this blog post, their Web2Mayhem program is still available to the public by Clicking Here
Cheers
Gauher Chaudhry