Last week I did a great webinar with two Facebook experts, Robert Grant and Ian David Chapman.
These guys managed to generate a following on Facebook of over 350,000 people in just a couple of niches.
Facebook has over 300 million users, which means that you can tap into this community and attract prospects for your lists, products, services and affiliate promotions.
In fact, I have started incorporating some their strategies and have already managed to develop a fan page with over 300 fans and growing virally.
The webinar was extremely informative and I highly suggest that you listen to the replay.  We talk about the power of social media
You can watch the replay of the webinar by clicking in the image link below.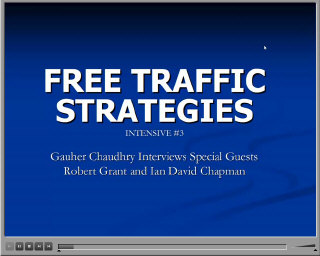 Their Facebook course "Crowd Conversion" is closed right now but I convinced them to reopen it for my readers and offer a $650 discount off the normal $997 price tag. Use promo code "gauher" when you get to the order page to take advantage of this discount.
This is only available to the first 50 people who order and there are only 20 left as of the writing of this blog post.
Click Here For Crowd Conversion
Please leave your comments!
Gauher