For the longest time, I never cared about selling physical products on Amazon. Even though I have met dozens of successful entrepreneurs making over $50k a month selling products on Amazon.com, it was not enough for me to put any focus into it at the expense of other projects.
I look at Amazon as just a traffic medium when it comes to building an online ecommerce presence.
I just feel that there is a much bigger market outside of Amazon if you build your own ecommerce platform and drive paid traffic from places like Google Adwords and Facebook.
What makes Amazon an attractive place to sell your physical products is that they handle all the shipping, merchant processing, customer service and inventory management.
So that is a huge benefit in the sense that Amazon can be your one-stop shop for selling your physical goods.
It was only when one of my employees, David, had excess time that I told him to go through some Amazon training and see if we could make this business model work.
So I put him through the popular Amazing Selling Machine (ASM) training course and within the first week he had already selected a product to promote.
Baby bowls with suction cup bottoms.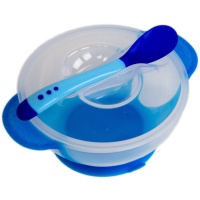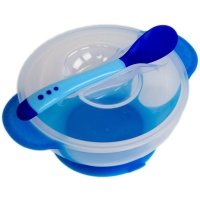 We decided on the baby market because it is evergreen and appears to be a popular category on Amazon.com.
At the time of his research, there were two popular baby bowl products.
A single bowl set and a 3-bowl set.
The hardest part of the whole process was finding a reputable manufacturer in China to create quality bowls for a good price.
Most Chinese factories automatically assume that buyers from North America want the cheapest price, at the expense of the quality.
We explained to these Chinese factories that we were more concerned about quality and made sure that we got samples to test the quality of the bowls.
Most importantly, we wanted to test that the suction cups at the bottom of the bowls would hold firm on a flat surface.
The samples we received varied from very poor to really good quality.
The only big question we have was what bowl set we were going to sell: the single-bowl or the 3-bowl set?
In the end, we decided to order 500 of each and see what set would sell the fastest.
We quickly designed some really "ghetto" looking packaging and had the bowls shipped to Amazon.
Now, I wasn't involved in the Amazon process at all.
David did everything including trying to get some sales using Amazon Sponsored Ads to drive traffic to our listings.
We started getting traction almost immediately with 7-8 bowl sales a day.
We ended up spending only about $20 on sponsored ads as we were getting most of the traction from the listing from natural Amazon traffic.
I found this very odd considering we had zero reviews.
We also discovered that the 3-bowl set was outselling the single bowl set by 5-to-1. (Guess what we will be focusing on?)
Now I am a big proponent of building an audience up first before launching any product because this can give you a lot of momentum.
We had already a rather large audience of mothers with children under the age of three, so we knew we could generate a lot of interest for our baby bowls.
We ran a "promo code" for our bowls and sent it out to our audience.
The response was unexpected.
Within the first one hour, we had given away 100 promo codes and within days generated over forty "5-star" reviews.
That was enough to propel our ranking on Amazon and start generating as much as $800 a day in sales.
This continued on and we soon realized we were going to run out of inventory on the 3-bowl set.
We jacked up the price on the 3-bowl set hoping to slow down sales, but it didn't and we actually ended up with a fatter profit margin.
In the first 30 days (March 2015), we ended up grossing over $10,000 and could have easily done over $20,000 (in April) if we hadn't run out of inventory on the 3-bowl set.
In the end, this is a good problem to have.
I found the whole process fascinating, namely because I didn't do anything.
David, just did what the ASM course taught and implemented each step.
We are now looking to venture into other baby products and grow a line of baby products on Amazon and eventually build our own ecommerce store outside of Amazon.
Here is some takeaways we have learned so far from this experiment:
1. Having an existing audience is a great launching pad for your Amazon product.
2. Having a quality product will result in 5-star ratings, which will propel your sales.
3. Have really good pictures of your products and pay attention to your headline and description.
4. Sourcing from China can be a long process. Be patient. We used a sourcing agent, which can make a world of difference with regards to communication and saving on sample shipping costs.
Jason and Matt are reopening their Amazing Selling Machine (ASM) training and you can watch their first Amazon training video by clicking this link.
Comments?
Gauher Chaudhry